Some of the links below are affiliate links, so we may receive a commission, at no cost to you, if you make a purchase through a link. Check our 
disclaimer
for more info. (* = affiliate link)
Taking a SABBATICAL for a couple of weeks or even up to a whole year is becoming more and more common. Oftentimes, people want to change horizons and travel to new places to cut completely with their daily routine.
In 2014, I took a whole year off to travel, take time to recover from a close-to-burn-out and spend time on personal projects I had always wanted to do. I, personally, decided to spend 3 months in Brazil, Australia, and China, each.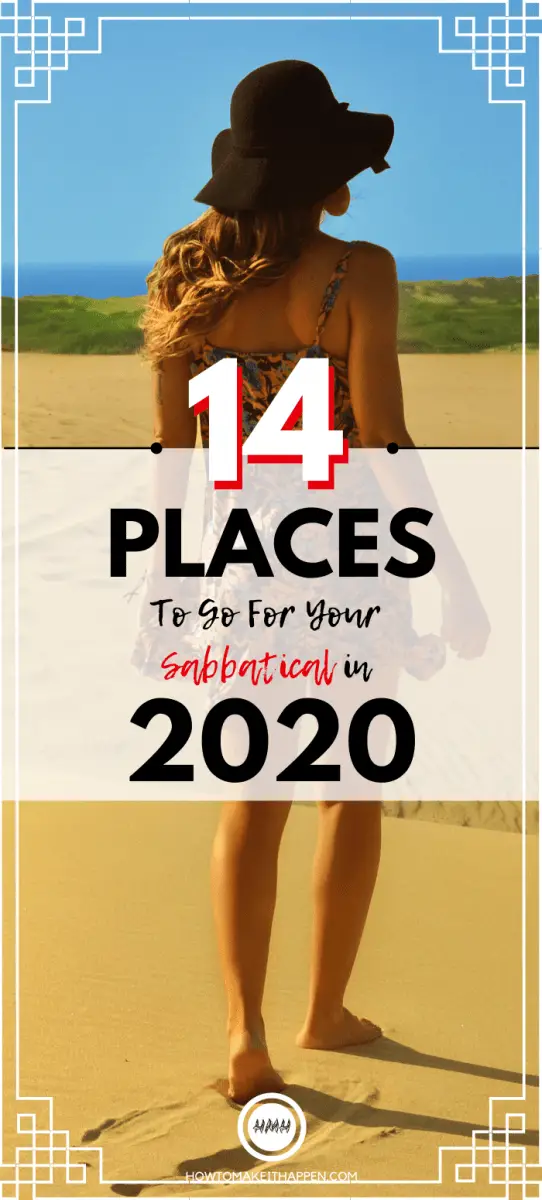 I love to try and immerse myself in a new place and culture, pretending I am a local and fitting in daily life there. All these countries and experiences were amazing, but radically different, too.
So, WHERE TO GO ON YOUR SABBATICAL?
This depends on your needs and cravings by the time you decide to go on a sabbatical. Thinking thoroughly about it, here is the list of PLACES where I would personally recommend you go, according to the mental state you are in when planning your trips.
PLEASE NOTE THAT this is a LIST BASED ON MY PERSONAL EXPERIENCES. I am sure there are plenty of more extensive and unique lists out there, but I want to write about what I have genuinely experienced myself in this article. As a consequence, the pictures may also not look professional as they are my own 🙂
Where To Go On My Sabbatical?…
To Get My Health Back On Track
I hear you. Originally, I planned to quit my job to try and build a meaningful business. But by the time I finally had my last day of work, I was so worn off, both physically and mentally. I had landed in the hospital and was chronically ill.
Most of all, I had LOST MY ENERGY AND DRIVE.
I was so tired that I could not take on the next project. I did not know which direction to head next.
So, feeling somewhat ashamed of my inability to start with a new venture right away, I decided to take ONE YEAR OFF to recover. Recharging batteries, nothing more, nothing less.
And I am so happy that I did! If YOU are in the same place than I was back then, here are a few places you should go to on your sabbatical.
Learn To Simply Enjoy Life (Among People Who Know How To Savour Every Minute)
1. Brazil
Brazil was the first stop on my sabbatical. I stayed there for 3 months and spent most of my time in Florianopolis, in the south of the country.
Being a solo female traveller, I had done a little research about the country and wanted to make sure that I would establish my base in a relatively safe area.
The South of Brazil is quite safe. Florianopolis, being a smaller city, has quite a good reputation.
So, what's so special about Brazil?
Why would it be a good place to recover from health issues? If you are constantly stressed out, perfectionist and have trouble to LET GO, Brazil can cure you.
"Deixa rolar"
That's what my Brazilian friend was telling me every day. It is hard to translate, but it means something between "let it go" or "go with the flow". And after 3 months, that sentence sunk in like a true MANTRA for me. I really RELAXED. No more back tensions and self-made stress.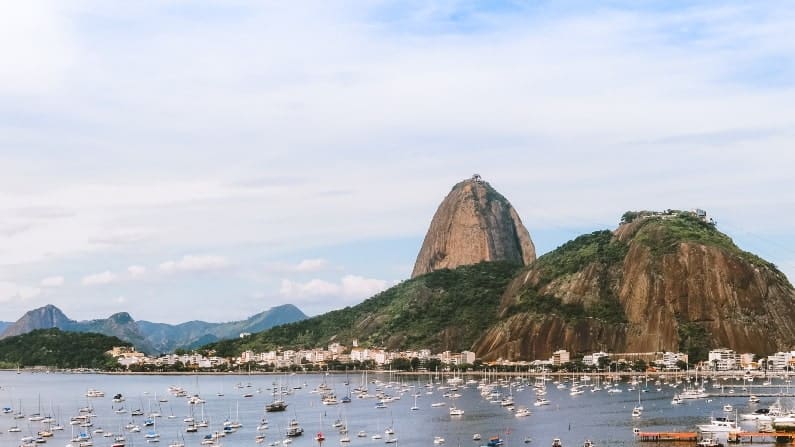 2. Australia
Like Brazil, Australians know how to enjoy life. If you want to come down and GIVE YOUR BODY AND MIND A REST, those countries are the way to go.
Your stress level is always related to your environment. And, imagine taking a year off to relax, but being surrounded by workaholics who judge you for just taking time off? Not so great, huh?
I stayed for about 3 months in Australia, of which 2 months mainly in Melbourne. And I remember having this discussion about work-life balance with a young Australian couple my age.
She was SHOCKED at our work hours and environment. For her, leaving work at around 4:30 p.m. (when starting at 9 a.m. or later) was NOT OPTIONAL. Free time and private life FIRST.
Wow… I would recommend all the places I have been to in Australia: Melbourne, Sydney and… MARGARET RIVER. If you are a wine-lover, definitely make sure you go to this WINE and SURFING region.
Jump from one vineyard to another and watch surfers in the morning. I had an amazing time there in a camper van with two of my friends visiting for 2-3 weeks. Give AUSTRALIA a try to seriously learn to RELAX.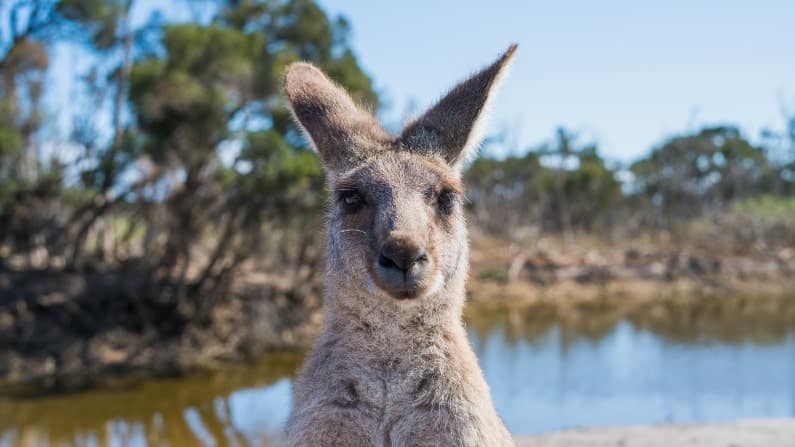 3. Spain
Before I quit my job to go on a sabbatical, I had the opportunity to go to another office in Madrid, Spain and work from there for a couple of months. A
few days upon arrival, it felt like I had won about 20 new friends (from a total of about 25+ employees in my office). People were warm, welcoming and genuinely ready to help. SPANIARDS know how to CELEBRATE LIFE.
Every day, they take 1,5 hours for lunch at least! When I was working from 9 a.m. to midnight for a couple of weeks because of a stressful project, my colleagues insisted I take that precious time off for a proper lunch at midday (or more around 2 p.m. or later, like proper Spaniards do).
"You need a good break", they said. And they were so right. But THIS would have been FROWNED upon in Frankfurt, Germany, where my regular office was located back then.
If you are stressed because of a project, you'd better just grab a sandwich and eat it quickly in front of the computer to optimize work time. You can feel Spaniards' JOY FOR LIFE all the time. Try it out and let me know how you felt.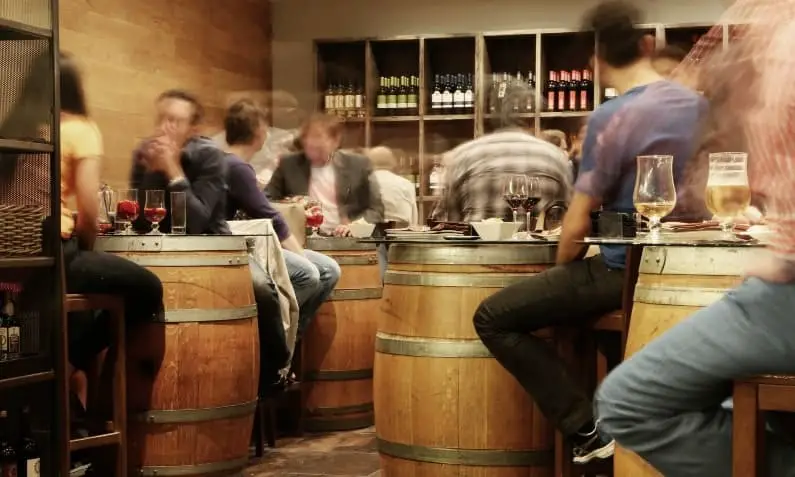 4. Ireland
Ireland is the first country on this list where SUNNY DAYS are quite RARE. BUT Irish people know how to MAKE THEIR OWN SUN from within.
A few years ago, right after I quit my job to go on a sabbatical, I went on a 10-DAY TRIP through Ireland with one of my best girlfriends.
LAUGHING IS THE BEST THERAPY. And I can tell you we laughed SO MUCH! Irish people were communicative, welcoming, ready to help and EXTREMELY FUN to be around.
Of course, let's not forget that Irish landscapes are STUNNING. Mountains, cliffs, the ocean and… SHEEP 🙂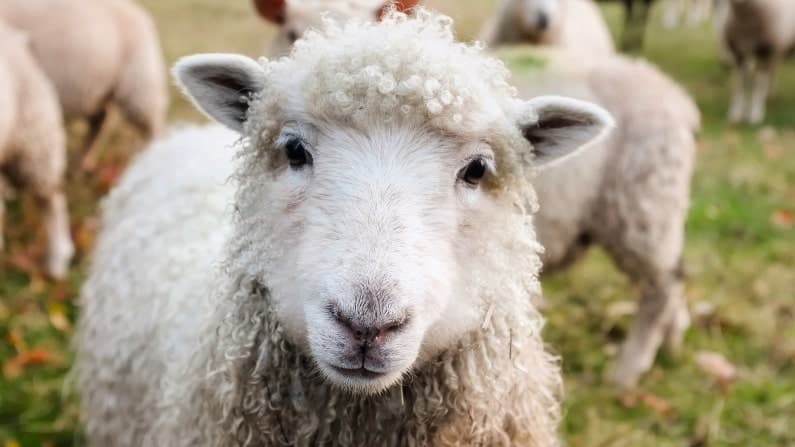 To Lose Weight And Get Back In Shape
When I want to get back in shape, the best combination of attributes a location should have is:
Sun and warmth,
Mountains or hills,
Lakes or the sea
This way, you can really have a wide diversity of activities and never get bored. You can have extensive walks, ride a bike, swim… You move without even noticing!
5. Portugal
Right next to the Atlantic, with WAVES for surfers and HILLS for hikers, Portugal is the optimal place to get back in shape during your sabbatical. Its weather is one of the best climates in Europe, with sunny weather and warm temperatures. But it's also a country full of history and culture.
Even if you are not the sporty type, you will WANT to walk around and see all the beautiful buildings and architecture around you, experiencing nice and cheap coffee places and eating great see food (lots of protein to get back in shape!). One of my best friends from Brazil lost all of his belly weight when he was about 50 years old thanks to a couple of weeks spent in the north of Lisbon.
He's a surfer and decided to walk everywhere. That's often possible and Europe and why not take advantage? He ate tons of unhealthy food but all the exercise helped him get fully back in shape like he had not been in years!
Pay attention though: Portuguese food and wine are delicious but can be counterproductive when you want to lose weight 😉 So, focus on the delicious seafood and the vegetables, and you should be fine!
Another possibility is also to play around with intermittent fasting, to keep the balance and make sure you always get back to a healthy sense of hunger even when confronted to delicious and exotic food all the time. I love to only drink good coffee in the morning and fast until lunch or sometimes even until dinner!
Otherwise, my vacation or sabbatical time can turn into a health disaster…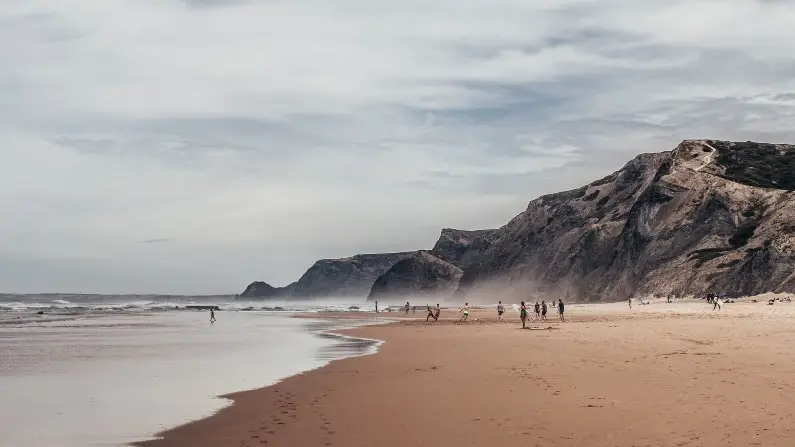 6. Barcelona
I am normally rather fond of places that are not prone to over-tourism, but Barcelona had to be put on this list. I once did a triathlon there and simply loved its nature: the sea and the mountains around Barcelona are a delight for people who want to get back in shape.
The Mediterranean climate is sunny, very warm and mild in the winter. You can get back in shape all year round here! Notabene: Compared to Portugal, it is only lacking surfer waves. You will also find that it is more expensive.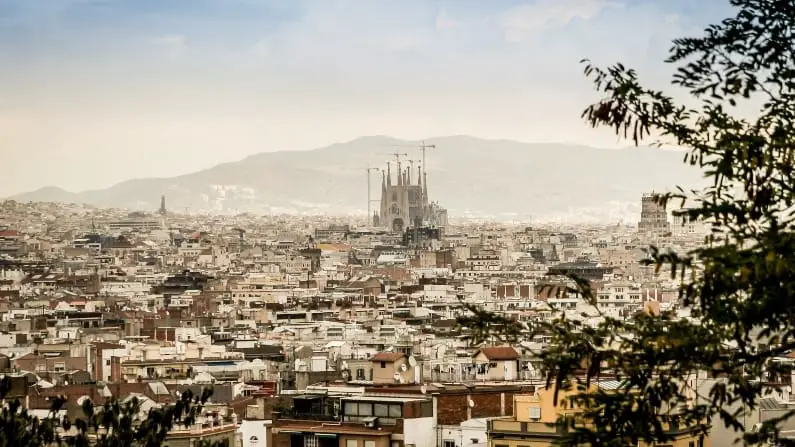 7. Greece
I love Greece for many reasons. The people seem to carry the sun in their hearts and the language is like beautiful music to my ears.
Besides great Mediterranean weather, amazing History and the blue transparent sea, Greece also has mountains and hills! With its affordable price as the cherry on top, Greece had to make it on this list.
A lot of places would suit your need and help you get back in shape during your sabbatical: snorkelling, hiking, kite-surfing.
You pick your battle!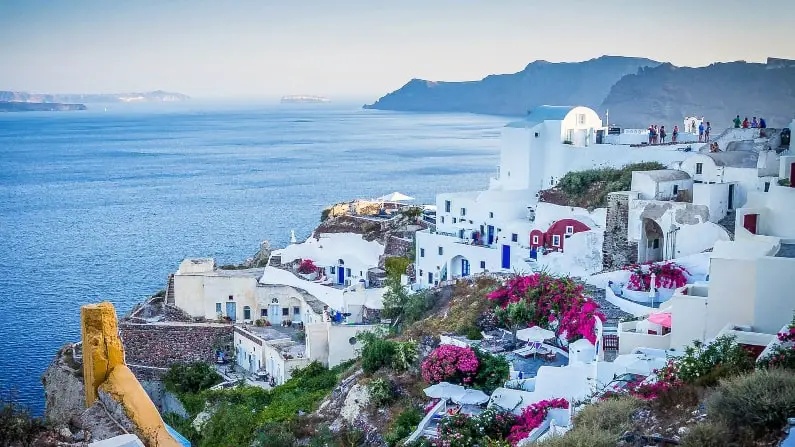 8. Florianopolis
Brazil hits the list again, but this time with a specific spot along the southern coast of the country: Florianopolis.
I was here 5 years ago during my sabbatical year. Today, I am back to enjoy the place and "deixar rollar" again for a few weeks. It's worth your time.
Magical hills, beautiful beaches, Atlantic waves and even dunes and lagoons. It's also one of the safest spots in Brazil, where you will be able to hitchhike, hang out and enjoy life.
I spent 3 months here during my sabbatical, and I did not regret it. Surfing every morning, amazing fruits, great hikes in nature. Definitely THE PLACE in Brazil to get back in shape.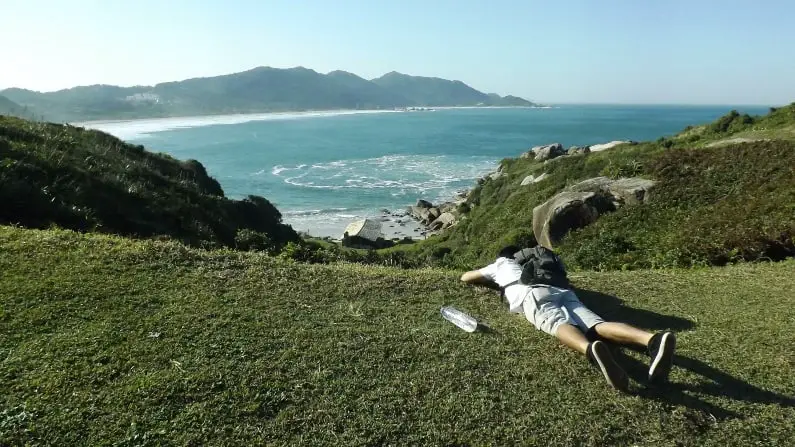 9. Tenerife
Located in the Atlantic, off the Northeastern African coast, the Canary Islands are a small archipelago that belongs to Spain but have also a pretty strong German presence.
Tenerife holds a lot of good reasons to be on the list of places for your sabbatical when you want to get back in shape and have a good time:
the tropical weather year-round: the north of the island will generally remain fresher thanks to the bunch of clouds held back by the Teide (the high volcano that tops the island at about 3718 meters). But if you want it hotter, most of the time you just have to go to the south of the island, more arid, dry and sunny year-round.
the amazing landscape and flora that make you want to discover the entire island and hike up the (often) snowy top of the Teide.
the Atlantic ocean to practice any sport that needs waves and/or simply water.
I've been to Tenerife several times and also really appreciated the tropical touch, historical buildings and attractions.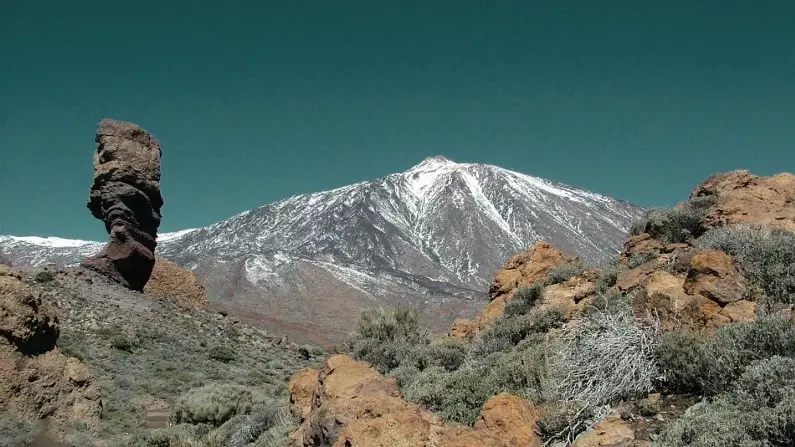 To Find Myself
If you are trying to find a place that helps you reconnect and find yourself, there's one criterion that beats everything for me. This place should provoke a sense of AWE. Now, different people can have different reactions and preferences, but I find that NATURE often offers the perfect places to hear your inner self again. 
To Be In Awe In Front Of Nature
10. The "Parque Lençois Maranhenses"
Once again, Brazil offers a perfect place for this. It's one of the most incredible spots I've seen so far.
Located in the Northeast of Brazil, the national park called "Lençois Maranhenses" is a gigantic area where only dunes and freshwater lagoons are to be found.
When you are in the middle, the only thing you can see on the horizon are more dunes and lagoons. I had seen pictures but nothing came close to the feeling that overcame me when we climbed the first dune to finally see this incredible natural spectacle.
Standing there, admiring the view, I could think of NOTHING ELSE but absorbing every little moment in the NOW. That's a perfect start to get a clean slate and leave the space for your self to speak loudly again.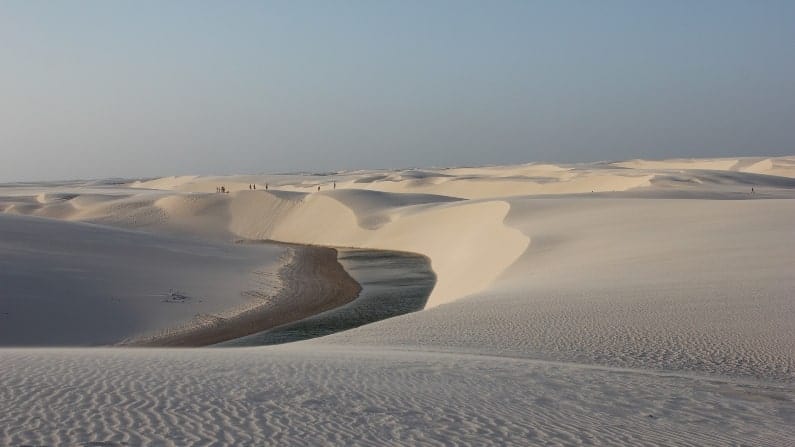 11. Iceland's Westfjords
I first went to Iceland for a few days in spring 2017. I was impressed, and a little sad to leave after too short a stay to see this wonderful country.
Luckily, while flying with Norwegian Airline I had a lucky move and decided to check out their magazine. I normally just skim through but this magazine was pretty special.
It was an edition about remote and nomadic lifestyle.
That's how I first stumbled upon a little village of only about 250 inhabitants called "Þingeyri".
Located there in the middle of the Westfjords in the Northeast of Iceland and outside of typical touristic routes, the Blue Bank is a co-working space, incubator, "decelerator"…
I immediately made a note and decided to apply to their "startup decelerator" programme, for entrepreneurs and creatives. Spending 3 weeks from mid-September 2019 in this very remote place was an absolute delight. There is NOTHING LEFT but you, the few other villagers… and the sheep.
One of my best "self-finding" memories was an early morning walk I took on my own, in the sun on a Sunday. Such a peaceful moment. I could hear NOTHING.
Until I decided to listen to an Icelandic band whose music perfectly matches the place: Sigur Rós. Turns out, one of the band's members even comes from Þingeyri.
I guess another thing that I appreciated about this place was the genuine sense of belonging to the small community. Everyone there by now knows that my favourite time of the day was the weekdays' morning pool and coffee time.
An amazing and quite unusual way to meet up with the locals (which quickly feel like friends and family, really) straight away, warm up in the hot tub and chit-chat over a coffee. How to better start the day?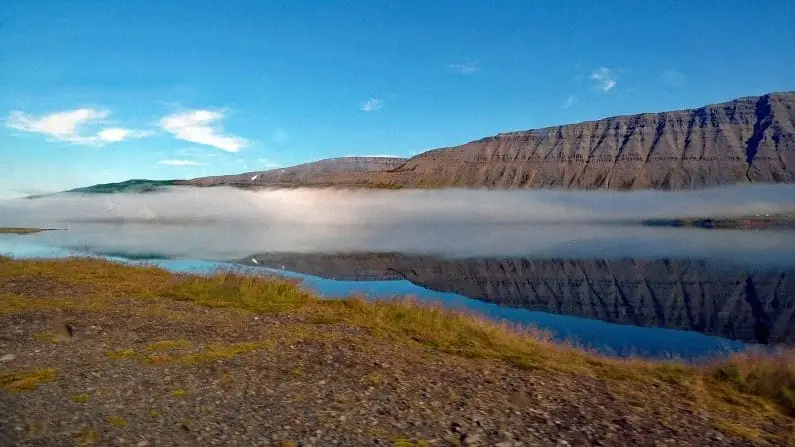 12. Austrian Mountains and Lakes
Everyone has their preferred type of landscape. If you are a little bit like me, you will feel an incredible amount of energy flow while staring at mountains and lakes in the alpine region.
Austria is the country I know best in this region, and if you wanted to go lake hunting in a beautiful mountainy area, I would recommend you start in Salzburg, pick up a rental car and pass by every lake you can see on google maps to the East. You will find that those lakes are all in a very short driving distance from Salzburg and from one another.
I really love and recommend the following lakes: Fuschlsee, Mondsee, Wolfgangsee and Attersee. And, although I personally have not been there yet, you can easily drive from the latter to the Hallstattersee, one of the most famous lovely lakes of Austria and beloved tourist destination.
To escape the crowds, go to the beautiful region of Vorarlberg. Although it is increasing in popularity, it is still less visited but nothing less beautiful than the rest of the country (and that's where I am writing this article right now 🙂 ).
Drive around, go for a hike, meditate in front of a lake or a mountain, get lost in a forest… Just pause and contemplate the beautiful nature around you. This can help you put things back into perspective and dive deeper into your own soul, to find yourself again.

13. São Miguel (Azores, Portugal)
Sticking to the theme of small lakes and mountains, but adding a slightly tropical flair and the Atlantic Ocean to it, São Miguel has all it takes to blow your mind. I visited this small island in April of 2018.
It was a short vacation trip with my boyfriend. One day, I felt the need to find myself again. I just took the car and drove around, until I found a small lake in the higher mountains of the island, in the "Sete Cidades" region.
The Canary's lagoon is small but made me feel like I had just landed somewhere else. It could as well have been the alpine region. A few breaths in were enough to bring me back to myself. I felt peaceful.
Other than this, São Miguel offers beautiful views where you can admire the Atlantic and beautiful lakes all at the same time. In the middle of the island, you will also find thermal baths for your body to relax and your mind to wander. All in all, a stunning destination when you want to find yourself again.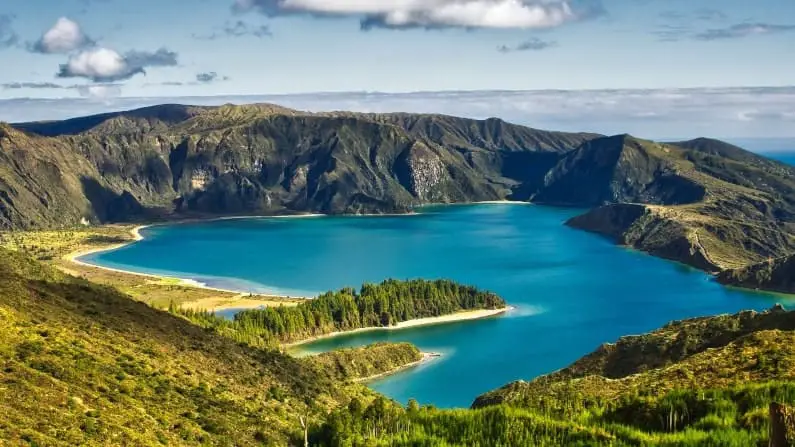 14. Ecuador
For those of you that want a slightly more adventurous way to find themselves, I can strongly recommend Ecuador. Located on the Pacific side of South America, this little country has lots to offer within driving distance.
The Andes: Climb The Cotopaxi
About 10 years ago, I decided to go on a crazy adventure and climb the Cotopaxi during the weekend.
Back then, I was volunteering in Cuenca, Ecuador, and had travelled a little bit during my spare time. It was love at first sight with this beautiful conical volcano and its snowy top at 5,897 meters.
BEAU-TI-FUL.
When I heard that there was a possibility to climb it in 8 hours straight, I was hooked. My Ecuadorian colleague negotiated me a great deal to get a guide who also rented me the necessary equipment for very little money.
There were a few other groups starting the climb that night. The full moon shed a perfect light on the trail up and the majestic snowy volcano. This 8-hour climb made me dive deep into my emotions.
Excitement, a little anxiety, fear (when I thought my hands might freeze off!), awe, angriness, pride, fulfilment, bliss.
Making it up there helped me see clearly what I was missing most at this point in my life. Alone in a country miles away from home, my ONLY wish would have been to share this moment – with my boyfriend of the time, my brothers, my family, my friends…
The Andes offer a lot of beautiful sights that will simply blow your mind, don't miss out!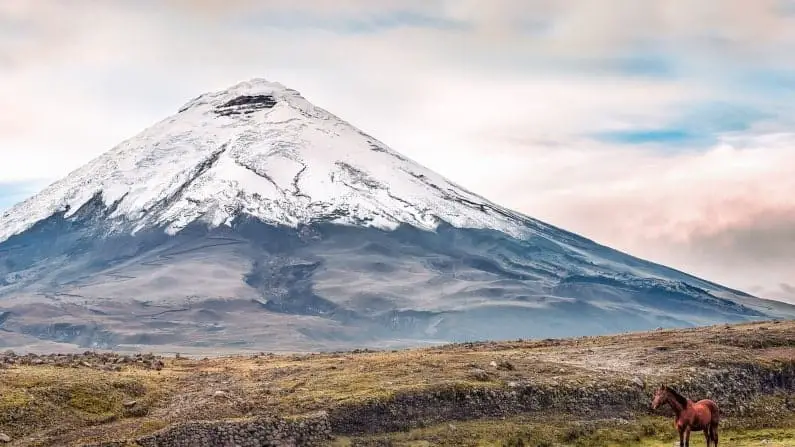 The Galapagos: Discover A Different Side Of Nature
At the very end of my volunteering experience, I decided to spend Christmas over at the Galapagos. I had heard so much about it, and besides the Cotopaxi, the Rainforest and one or two trips to the coast, I rarely took a weekend off travelling as I was saving money. But these Islands seemed to really be worth the time and money.
And they over-delivered! What's most impressive about the Galapagos is not the landscape, though (even though there are beautiful spots), but the animals. Gosh, they move around you without fear, as if humans had never been predators to their species. We saw…:
iguanas fight for a female
a hawk land on a branch about 2 feet away, and looking at us quietly
seals running the place!
blue-footed boobies
and, one of my highlights: tinny tiny penguins! Really cute…
And we ended up in the middle of a KILLER WHALE GROUP in our tiny dinghy boats. Seeing how animals behave so closely really gives you a different sight on the world. As always, I find that when you are confronted with such natural "miracles", it helps you put things into perspective and re-examine your own path and life.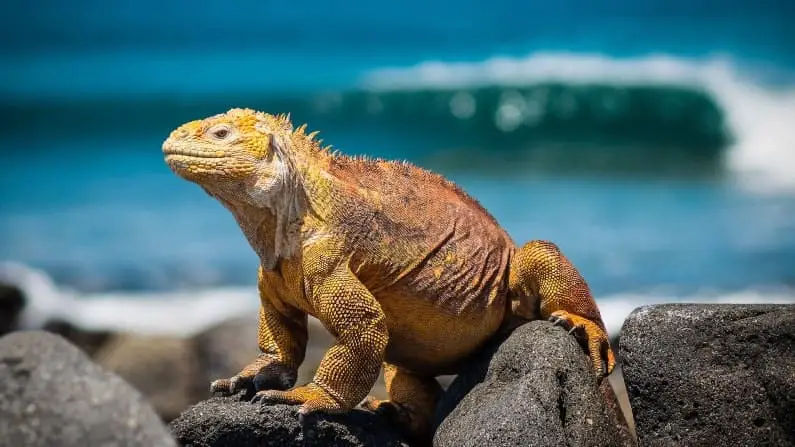 The Rainforest: Tease Your Senses To Get Back To Your Inner Self
The last stop for your sabbatical, when you want to find yourself and if you happen to choose Ecuador, is the RAINFOREST. I decided to spend my birthday there on my own, in an eco-lodge recommended by my Ecuadorian friends.
What struck me most there was the feeling that you are far away from civilization, and surrounded by immensely dense flora and fauna. The constant sounds from insects and birds are incredible. It resonates to something that's within you.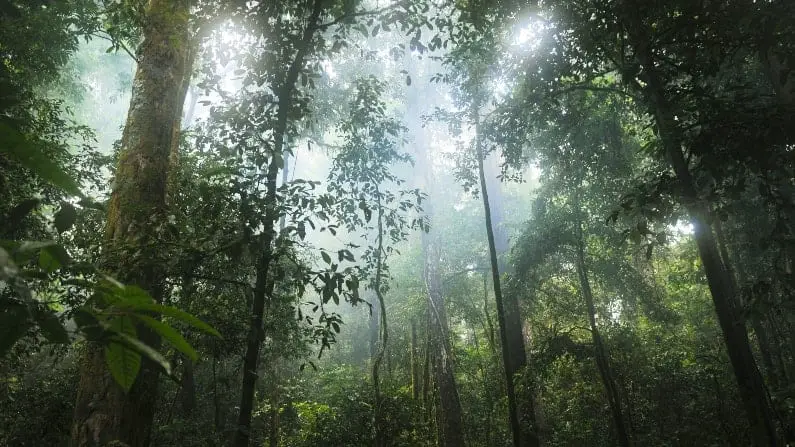 My most memorable experience there happened when I was simply laying in my hammock on the small porch of my room. The stars were shining, a storm was forming on the horizon, and fireflies were playing around in the grass.
WOW. That's a moment when I felt contempt. What do we need more? I felt whole. And I wish you do, too, on your sabbatical.
Before you go…
I very much hope that this list helped you out and gave you some ideas. I'm still far from having seen all the countries in the world and wanted to give you my genuine and honest opinion based on the places I've already visited. If you find other places inspiring to spend a sabbatical, feel free to contact me and tell me more about it here. Either way, I'm very excited about the fact that you are preparing for a potential sabbatical! HAPPY PLANNING!
What you may need to plan your sabbatical: