Some of the links below are affiliate links, so we may receive a commission, at no cost to you, if you make a purchase through a link. Check our 
disclaimer
for more info. (* = affiliate link)
There are two kinds of people. Those who plan their days down to the last minute and those who wing it. Any life coach will tell you that you have a better chance of succeeding if you use a planner. Some will even go as far as suggesting two or more planners. But is it necessary?
Why do you need two or more planners? Multiple planners enable you to have excellent time management in more areas of your life. You're less likely to clutter one planner with everything, which makes it easier to keep up with different tasks. Other reasons to use two or more planners include:
It allows for flexibility and creativity
It's more private
It's safer
It's good for your health
It's more convenient
However, while owning multiple planners is beneficial, it can be challenging if you don't know how to go about using more than one planner. In this article, you're going to learn the benefits of keeping multiple planners, steps to take to succeed, and practical planning skills to help you stay on top of all your daily tasks.
Top 6 Reasons to Have Two or More Planners
Trying to figure out what type of planner you need to keep your life organized is already a challenge. Deciding between keeping one or multiple planners makes the process even more challenging.
But if you've been going through life without a plan, you know all too well how confusing it can be to stay ahead of everything you need to do. How many times have you missed your child's important school function because you had an important meeting on the same day, at the same time?
With a planner, you get to make sure essential tasks don't clash and that you have time for everything. Multiple planners make it even easier to keep different aspects of your life in order. Below are some of the benefits you get from keeping more than one planner.
1.     Excellent Time Management
Picture this scenario: You have a full-time job that requires you to be there for 8 hours every day, and a family that expects you to show up for school functions, make dinner, be present, and keep up with family time.
And on top of all this, you have a personal life. You need to hang out with your friends and spouse to keep the relationships intact, and you also need some "me" time to ensure all the hats you wear don't drown you.
Keeping all this information in a single planner is the fastest way to create chaos in your life. When all your daily tasks are in one book, it not only makes it overwhelming to keep up with everything you have to do but also makes it more likely for you to miss necessary appointments if you have everything jammed up in one place.
As they say, keep your work and personal life separate – multiple planners help you do that. When you have two or more planners, it's easier to focus on the tasks at hand and plan for other important things.
For instance, if you have a work and family planner, you can focus on your work tasks during work hours and switch to the family planner when you're off the clock. This way, you're not thinking about which kid you should take for a dental appointment on the weekend when you're supposed to be briefing your boss at an important meeting.
2.   It Allows For Flexibility and Creativity
According to clinical psychologist Barbara Markway, planners are also an excellent creative outlet. The good thing about planners is that you can make them as personal as you choose. You can add stickers, logos, colors, notes, and any other things you believe will help you complete tasks faster. Doing this keeps your creative juices flowing.
Besides, when you have multiple planners, it makes it easier to make time for fun and creative things to do. For instance, if you have a work project you're confident you can complete within the week and not have to go to the office during the weekend, you can make time for a family day trip or take a class during your free time.
3.   It's More Private
The other reason why you should consider keeping more than one planner is the fact that it gives you privacy. Sometimes, you may be required to share your planner with your spouse or colleague so that you can be on the same page about different tasks you need to do together.
If all your information is on the same page, it can be quite uncomfortable to have your personal information in someone else's hands. Think about it. Do you want your colleague knowing when your next gynaecologist appointment is or how you track your cycle?
Such information is private, and you're the only one who needs access to it. If you have multiple planners, you can have one for personal details like doctor's appointments, dates, and other personal things and one for work and family-related issues. This way, you won't have to keep wishing the person won't peruse through the pages when you have to share your planner with them.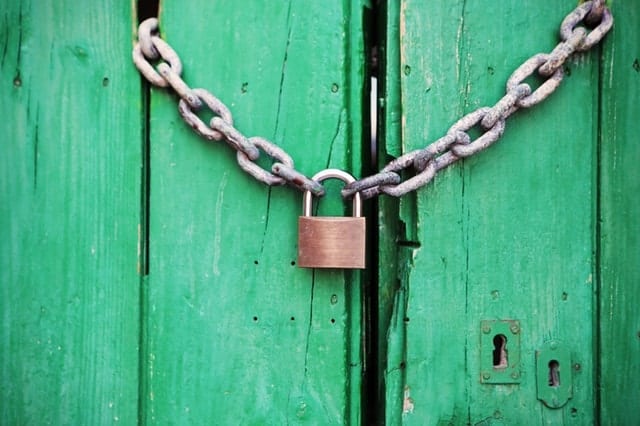 4.   It's Safer
Keeping multiple planners is also very safe. If you use your planner to write down essential appointment dates, client contacts, and other important information, the last thing you need is to lose all this information when you lose the planner.
It's easy to lose all your valuable information when you have it all in one place. It's highly unlikely if you have different planners for different functions.
For instance, if you have one general planner where you write down everything and another that you carry around to the office or when travelling, you're in a better position to have access to all vital information still if you lose the travel planner because the main one already has all the details.
5.   It's Good for Your Health
According to Rachel from Planning Mindfully, planners are also good for your physical and mental health. While most people use planners to track deadlines, goals, and appointments, you can use them to track your habits, mood, or even sleep.
For instance, if you're trying to break a bad habit, you can dedicate one planner to keeping track of the steps you take every day to stay on course. Another planner can be for jotting down your therapy homework or writing down the insights you got from your last therapy sessions. Such practices allow you to maintain good mental health.
And you don't have to stop at mental health because physical health is equally important. You can use another planner to track your meals and plan your workouts to ensure you're reaping the benefits of your daily workouts and meal preps.
6.   It's More Convenient
Having multiple planners is also more convenient because you only need to write or check each planner when you need to use it. For instance, if you have a travel and work planner, you never have to check your travel planner when you don't have any planned vacations or time off work any time soon.
Similarly, you don't need to be preoccupied with your work planner when you're supposed to be enjoying a vacation. When you have different planners for different functions, you're less likely to bring the stresses of one area of your life into another because everything is kept separate.
How to Manage Multiple Planners
If you don't have experience using multiple planners, it can be challenging to juggle them effectively. For this reason, it's essential to know how to manage various planners so that you can reap the benefits. Here are some of the things you can do.
Separate the Planners as Much as Possible
It's easy to overlap your planners if you have them all in one place. For instance, if you have a work and personal planner, you may find that you have work activities in your personal planner and vice versa.
To avoid this, keeping your planners separate at all times is recommended. Keep the personal planner at home at all times and the work planner at your workstation. This way, you'll always make notes in the right planner.
Additionally, with this type of setup, you're less likely to share personal information with workmates because everything in your work planner is work-related.
Make It Personal
If you haven't used a planner before, it can be tempting to keep yours exactly how someone else keeps theirs. Doing this can be limiting and make the process boring for you very fast. So, don't do it how you think you're supposed to do it; do what works for you.
If you find it easier to complete tasks by checking off boxes, create those and check off completed tasks at the end of the day. If you prefer journaling to tracking goals and deadlines, that works too! Take the time to try out different planning techniques to find out what works for you and use those techniques to plan out your life.
Try a Digital Planner
We live in an era where there's an app for almost everything, including planners. If you're not the kind of person that enjoys writing things using a pen and paper, a planner app may be the best option for you. An excellent example is Trello. The best thing about using digital planners is the fact that you can sync them to calendars so that you never miss important appointments or functions.
According to "The Pros and Cons of Using Multiple Planners and Calendars" by John Rampton, using multiple planners and calendars also makes it easier for you to stay mindful of all crucial tasks because there are features like color-coding which allow you to compartmentalize tasks in order of importance based on the colors used.
Furthermore, it's easier to share your planner with third parties when everything is digital because all you have to do is to press a button. This works effortlessly, especially when you want to share something with a colleague that's in a different country.
You also have the option of choosing what to share and what to leave out, which is perfect if you have a general planner where you keep everything.
Create Time to Manage Each Planner
Having multiple planners can be quite overwhelming, especially if you have to update each of them every day. But it doesn't have to be. If you've decided to keep multiple planners, the trick to keeping everything in order is to schedule a time to update each planner.
For instance, if you have a work and personal planner, you can update them every weekend to ensure you have all the activities of that week planned out beforehand and only check off things at the end of each day. This way, you don't have the headache of always having to update each planner every day.
Your updating schedule will depend on how many planners you own and how often you need to update each of them. Just make sure you have allocated time for each so that you don't end up neglecting one area of your life.
Consider Getting Your Planners Custom-made
While ready-made planners are convenient and useful, they can be quite limiting. Some may have sections you don't need, and others may not have enough sections. Getting your planners custom-made gives you the freedom to choose which pages to include in each depending on what you plan to add in each.
However, you should know that this approach is quite expensive compared to buying a ready-made planner. But there's an alternative. You also have the option of creating and printing pages and creating your own planner. You can get inspiration from Pinterest or use downloadable pages online. The process is cheaper, but it will take more time to complete depending on how many pages you need and how many planners you intend to make.
Best Planners of 2020
Trying to find the perfect planner can be like trying to find a needle in a haystack. There is a plethora of options to choose from, and they all have different features. If you've been trying to identify the best planners without any luck, you're in the right place. We scoured the internet and identified the top options to help you with your selection.
The following are some of the best planners you can buy:
Smart Planner Pro
Chances are you'll be handling your planner daily. Therefore, you need something that can handle everyday use. The Smart Planner Pro* is one of the best planners you can buy. Its bleed-proof pages, hardcover, and elastic strap closure guarantee you of exceptional quality.
The planner also features 12 months of monthly and weekly views to ensure you stay on top of daily activities.  And with the 100% money-back guarantee that the manufacturer offers, you have nothing to lose when you buy this planner.
BooQool Tabbed Planner
The BooQool Tabbed Planner* should also be at the top of your list when you're shopping for the best planners. Several things make this planner stand out. For starters, it features high-quality thick paper that prevents ink bleeds.
In addition to this, this planner features monthly tabs, a two-sided inner pocket, twin-wire binding for added security, and a blank label that makes it easy to label the planner for easy identification.
Maalbok 2020 Planner
If you don't like plain planners, the Maalbok 2020 Planner* may be an excellent choice for you. The planner has a floral design that makes it stand out. The planner also features a monthly and weekly spread that makes planning activities effortless.
The weekly and monthly spreads also include sections for notes, which allow you to note important things that happened during that week or month or write down reminders. And if you're using it for work, you'll love the fact that it has a contacts page and a quick-reference two-year page that makes spotting holidays and events more manageable.
Tullofa 2020 Planner
The Tullofa 2020 Planner* is also an excellent option if you want a planner with an elegant design. This planner has a marble and rose gold design that's perfect for ladies. You also get weekly and monthly spreads with an overview calendar and two contact pages. The planner is hardcover and features thick pages that are made to last.
Get Planning
As you can see, there are many good reasons to have multiple planners. They not only help keep different areas of your life organized but also provide you with more privacy and help prevent tasks from being too overwhelming. However, to reap all the benefits of using multiple planners, you need to come up with a system that works to manage them effectively.
And don't be afraid to test your creativity when it comes to styling the pages or even opting for custom-made options if you can't find a design that works for you. The only way the planner will work for you is if you customize it to your needs.
Books That I Love… To Help You Out: